City Academy Bristol is committed to safeguarding and promoting the welfare of children and young people. It is our expectation that all staff, volunteers and members of the school community share this commitment.
The City Academy Safeguarding Team
Designated Safeguarding Lead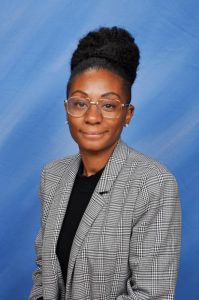 Miss A Thomas
Assistant Principal for Inclusion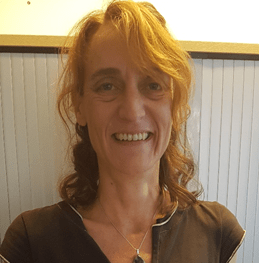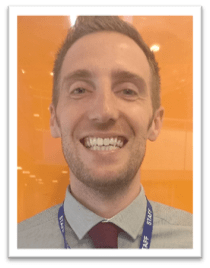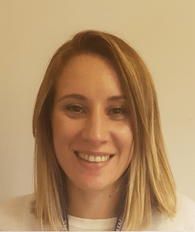 Reporting Concerns
Concerns about students
If you are concerned for the safety or wellbeing of a child at City Academy please contact the child's Pastoral Support Worker/Head of Year who have all received Advanced Practitioner Safeguarding training.
If for some reason you are unable to reach the student's Head of Year, please contact:
Miss Thomas, DSL: 07912 179671 or 0117 954 2814 (direct line)
Miss Jewson, Deputy DSL: 0117 941 3800 ext 358
If you have concerns about the wellbeing of any child, you can also contact Bristol City Council's First Response Team on 0117 903 6444. If it is out of hours you can contact the Emergency Duty Team on 01454 615 165.
Concerns about staff
Should you have any concerns in terms of safeguarding relating to the behaviour of a member of staff, you should immediately contact the designated person as above. If the allegation concerns these individuals, you should contact: Mr Angell, Principal. Should you feel that your concerns have not been dealt with appropriately by the school, the CLF or Chair of the Academy Council you should contact the Local Authority Designated Officer via First Response on 0117 903 6444.
Wider Safeguarding Team
Wider Safeguarding Team
We also have a wider Safeguarding Team that is made up of:  Pastoral Support Workers, Academy Student Counsellor and an Online Safety Officer.
Support is also provided from the Special Educational Needs Team (SEN) and English as Additional Language Team (EAL).
We also have a dedicated Attendance Officer.
Online Safety
At City Academy Bristol, we take the well-being and safety of our students extremely seriously. We aim to equip our students with the knowledge and skills to use information and be engaged in the online world safely and purposefully.
With online technologies playing an increasingly huge role in our lives we aim to provide a broad and balanced online education to ensure that our students can navigate the online world safely and positively. At CAB, online safety is not exclusive to ICT lessons. Students learn how to keep themselves safe through a broad range of curriculum and PSHE subjects as well as personalised individual and group online safety sessions. We also invite experts in their field to talk to the students and to do workshops around online safety.
The online safety magazines produced by Digital Families are available at reception and are given to all students. They are also included in an online safety pack for children entering Year 7. These packs have lots of useful information about how parents can keep up to date with the online world and how students can keep safe using social networking sites. We also hold online safety awareness sessions for parents during coffee mornings throughout the year.
We regularly review our practices and are working towards gaining the South West Grid for Learning 360 Degrees Safe E-Safety Mark which will recognise the work we do to help keep our students safe when they are online.
The online safety officer for the school is Susan Qazi.
General Online Safety News
COVID-19 Update to help parents we have some useful information on Apps your children may be using and how you can help keep them safe online when they are spending large amounts of time at home. As always we recommend that you talk to your child about what Apps they are using, especially as they may have downloaded some news ones since the Lockdown began.
 Ineqe Safeguarding Hub have developed some excellent information for parents and safety cards to help guide you through privacy settings for popular Apps including, House Party, Tik Tok and Instagram to name a few. You can find these cards and lots more useful tips here
https://ineqe.com/safeguarding-hub/
Online Safety SEND – Help for parents/carers with additional learning needs. 
A hub of tailored advice on how to connect safely online across a range of social platforms.
Below are some useful websites for parents and students;
If something has happened online that has made you feel worried or unsafe you can report it to the Child Exploitation and Online Protection command (CEOP).
https://www.childnet.com/resources/supporting-young-people-online
available in 13 different languages including Arabic, English, Polish, Hindi, Somali, Spanish, Bengali, Hindi, French, Urdu, Turkish, Vietnamese and Welsh.
https://swgfl.org.uk/magazine/6-steps-to-understanding-snapchat/
https://www.internetmatters.org/advice/apps-guide/ an easy guide to all the latest apps
https://www.anti-bullyingalliance.org.uk/all-modules FREE online CPD course cyberbullying
https://www.nspcc.org.uk/preventing-abuse/keeping-children-safe/online-safety/
https://www.saferinternet.org.uk/advice-centre/parents-and-carers
https://www.internetmatters.org/
https://www.broadbandsearch.net/blog/apps-social-media-online-safety-parental-awareness
Further Information
All CAB policies, including Child Protection and Safeguarding, can be found on the Policies Page
Further information can be found on HM Government's website, around our duty of care for children
Working Together to Safeguard Children
This outlines the responsibility of all agencies, including schools, to work together to keep children safe.
The London Grid for Learning (LGfL) have had KCSIE part one translated into a number of languages:
Arabic
Bengali
Cantonese
Gujarati
Mandarin
Polish
Portugese
Punjabi
Spanish
Urdu
Working Together to Safeguard Children
GUIDE Young Persons Guide to Keeping Children Safe younger children
If you feel that a child is in immediate danger then you must call the police on 999.
Otherwise you can find help and support at;
CHILDLINE (if you need to talk to someone confidentially about problems you are having or worries that you might have about other children) www.childline.org.uk 0800 1111
NATIONAL SOCIETY FOR THE PREVENTION OF CRUELTY TO CHILDREN (NSPCC) (for expert advice about child protection) www.nspcc.org.uk 0808 800 5000
CHILD EXPLOITATION AND ONLINE PROTECTION (CEOP) (provides useful advice about keeping children safe online) www.thinkuknow.co.uk
ACTION FOR CHILDREN (provides help for vulnerable and neglected children, young people and families) www.actionforchildren.org.uk 0300 123 2112
First Response (Bristol) 0117 9036444.
First Point (South Gloucestershire) 01454 866000Free, safe and anonymous online support for young people https://www.kooth.com/

For more information regarding racism and inequality, or to report a hate crime, please visit https://www.sariweb.org.uk/
where you will find advice, information and guidance.For information and advice on what to do in the rare event of a firearms or weapons attack go to https://www.npcc.police.uk/NPCCBusinessAreas/WeaponAttacksStaySafe.aspx
Prevent
Prevent is about safeguarding people and communities from the threat of terrorism. Prevent is 1 of the 4 elements of CONTEST, the Government's counter-terrorism strategy. It aims to stop people becoming terrorists or supporting terrorism.
www.ltai.info/what-is-prevent/
Incidents of extremism and radicalisation are rare and as such when they do occur, make the news. As with all safeguarding issues, it is important to be vigilant, and not complacent, but also not to panic.
What is extremism and radicalisation?
Prevent defines extremism as: "vocal or active opposition to fundamental British values, including democracy, the rule of law, individual liberty and mutual respect and tolerance of different faiths and beliefs. We also include in our definition of extremism calls for the death of members of our armed forces"
Radicalisation is defined by the UK Government within this context as "the process by which a person comes to support terrorism and extremist ideologies associated with terrorist groups."
However…
We live in a wonderfully diverse world, with both differences and similarities to celebrate. Exploring religious and different social beliefs, in a peaceful and non-violent way, is part of growing up and should not be confused with something more sinister. The best way to PREVENT extremism and radicalisation is by open discussion and increased understanding of each other.
As a parent…
You know your child better than anybody else. Having open, honest conversations on a regular basis will allow your child to explore new ideas in a safe environment.
Talk to your child about their online viewing. Social media such as YouTube and Facebook can be used to groom children towards a certain point of view.
Discuss different points of view concerns topics in the news, modelling that there is always more than one point of view.
Encourage your child to take an active part in their local community. This could be part of a sports club, social group, volunteering. Getting out, meeting and talking to people around you helps to understand and become part of a community.
Building the Bridge is the organisation that works to keep Bristol communities safe against radicalisation and extremism. This leaflet (insert link to leaflet attached) lets you know what help and information is available if you have concerns that someone may be vulnerable to radicalisation.
As a school…
 All staff have had Prevent training from an accredited Prevent trainer in school.
We have updated our safeguarding procedures to reflect statutory requirements in the Government's Counter-Terrorism and Security Act 2015.
We have direct contact with the Local Prevent Officer and other external professionals to receive on-going support and two way communication.
Students are encouraged to discuss and explore issues during Learning Family Time, Assemblies and on Intensive Days.
If you have any concerns that someone you know may be at risk of radicalisation, please contact the local police on 101.
If your concern is of an URGENT nature please dial 999 or the Anti-Terrorist Hotline 0800 789 321.
If you have a concern about a student at City Academy Bristol please contact Miss Aisha Thomas Prevent Lead on  0117 9413800.
Social Media
Useful contact numbers for parents